What can today's AI do for you? How to use AI to develop your business operations
Andreas Strandman | Senior Delivery Group Director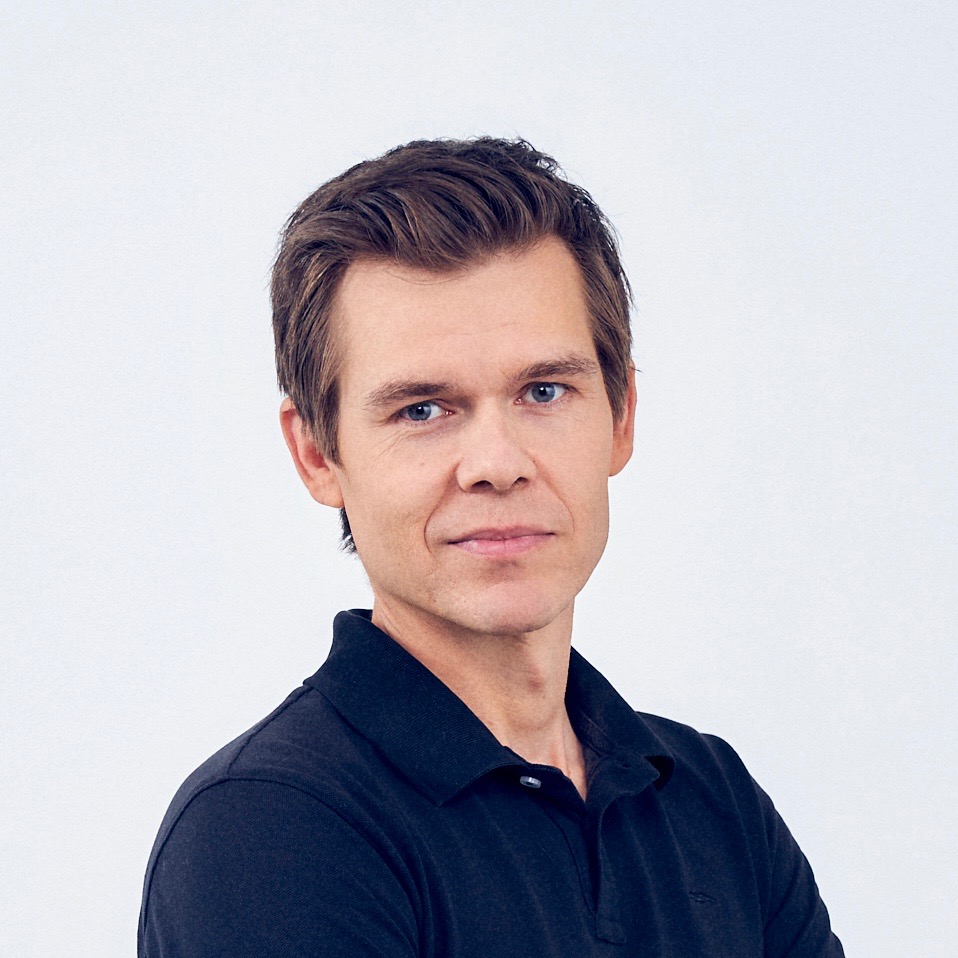 ChatGPT's leap forward to become a favourite tool of knowledge workers has many people excited at the arrival of a more permanent AI revolution. The buzz around the celebrated but still limited AI application has overshadowed the many benefits that AI more broadly can already bring to organisations.

Automation and AI are already established technologies when it comes to data collection and analysis, marketing, speeding up work and developing business operations in various different areas.
We are now transitioning to a new stage of digitalisation in which increasingly many processes and services are automated and controlled by AI. Various AI applications are now being developed at a greater rate than ever before, and AI itself is leaving a clearer mark on our everyday lives.
One way in which this most recent generation of AI technology differs from previous generations is that it has quickly garnered a large userbase. Thanks to easy-to-use user interfaces, you don't need to be a data scientist to benefit from modern AI. This puts today's AI leaps and bounds ahead of the AI of yesterday. Nonetheless, there are still many areas of application where off-the-shelf products are not yet available and where utilising AI requires the skills of an experienced data expert.
So, how do you use AI to accelerate your operations and leverage the technology to give yourself a genuine competitive advantage?
AI is an important tool for creating business understanding
Smart business requires securely collected, reliable data and an organisation that is capable of processing and utilising it.
As the number of devices and systems that produce data increases, proper utilisation of data increasingly leans on a methodical approach and having the right tools for the job. You need effective systems integration and careful interface management. Knowledge-based management also requires data to be collected, stored and structured in a usable way.
"AI allows you to turn complex data streams into knowledge that supports your business operations. To get a reliable stream of real-time data, you need automation and smart monitoring. Data can then be turned into predictions and recommendations using AI-based analytics and reporting tools on your data platform", says Digia's Senior Delivery Group Director Andreas Strandman.
In addition to predictive analytics, AI can be used for purposes such as optimising and automating processes, quality assurance and improving customer understanding. AI achieves all this while saving the valuable time of experts.
"We have already been doing data analytics based on what you might call 'traditional' AI and helped our customers utilise data to support their decision-making and business activities for a long time. We have done this by, for example, optimising logistics routes, shifts and prices, categorising alerts and customer feedback, predicting customer drain and segmenting and profiling customers", Strandman continues.
AI helps utilise data and improve the customer experience
In addition to data analysis, automating complex processes and boosting their efficiency, AI also improves data utilisation.
Functions that utilise AI, such as text analytics or speech and image recognition, offer a wealth of possibilities when it comes to things like developing the customer experience and improving the efficiency of sales, marketing and customer service.
For example, automated marketing systems have recently started utilising features that make use of AI and machine learning. These can provide a significant advantage, such as improved evaluation of lead maturity and detecting changes in customer behaviour or even predicting it. Based on the analysed data, customer-orientation can be increased in various functions, including sales, marketing, service development and production.
"Customers expect experiences that are tailored to their needs and preferences. Using AI and machine learning algorithms, companies can analyse huge sets of customer data and, based on the results, offer highly personalised content, experiences and interactions. This targeted approach leads to improved customer satisfaction, higher conversion rates, better customer retention and increased sales", says Petri Laakso, Digia Digital Solutions, CEO of Avalon Oy.
Over the course of 2023, generative AI solutions have been rapidly adopted to support marketing in various areas. For example, ChatGPT can be used to easily conduct comparative studies, create reports or, for example, carry out A/B testing using material created for content creators' campaigns. An experienced writer can use AI suggestions to create a polished text with minimal effort. The principal use of AI is to make certain work processes easier and more efficient.
AI automates enterprise resource planning
Developing business operations requires smart information systems that allow data to be utilised efficiently and comprehensively. Enterprise resource planning (ERP) systems are engines that combine the company's processes and data streams into a reliable, data-driven whole.
"Some modern ERP systems are already capable of predicting what the user wants to do and using that to present them with suggestions and options. In the future, ERP systems will function independently, only requiring user input when they encounter exceptions. Previously manual processes will be taken care of by software robots or learning AI. Experts will be left with actually utilising the information produced, making decisions based on it and correcting any errors produced by the system", explains the Business Development Manager of Digia's Business Platform unit Jani Valu.
Concrete areas of implementation for AI in ERP include financial planning and monitoring, combining publicly available data with the company's internal data and general monitoring of operations and processes.
"In the future, AI will be a part of companies' everyday operations and a component of business system processes and user interfaces. Examples of systems like this include Microsoft's Copilot applications, which tangibly integrate AI into business systems", Valu adds.
AI requires a new way of leading
Companies that are already utilising data-platforms and analytics in knowledge-based management, smart digital solutions in sales and marketing or advanced information systems in enterprise resource planning rarely stop to think how many processes already rely on automation and AI.
"Advances in AI and the tools that apply it will further increase opportunities, and generative AI, for example, will change how we work at an unprecedented pace. That's why it is worth looking into AI and the opportunities it presents and to not hesitate when it comes to making bold but measured use of the new technology", Strandman says.
This means clarifying your own goals – what you want to achieve and how new tools can help you achieve it.
"When faced with something new like this, it is important to remember to outline how you are going to use it – to create ground rules just as you do for other areas of business. It is worth updating your data governance model to account for the capabilities of AI applications. Especially when utilising generative AI, it is extremely important to consider the data security and protection perspectives, as well as ethical concerns. If you don't already have a set of ground rules that govern data management and governance, now is the time to create them", Strandman concludes.
Are you ready for the next stage of digital evolution?
At Digia, we help you understand new opportunities and open doors to intelligent business practices. Reliable data and organisations' ability to utilise it is at the heart of those things.
AI Innovation Day is a handy way of getting up to speed and structuring how you look at AI by setting targets and laying out a roadmap. For further information, contact us and we'll tell you more.
If you are already further along the path to making the most of AI and need expert advice, look no further. We have extensive experience in areas such as:
Tilaa blogikirjoitukset sähköpostiisi