Half-year financial report January-June 2023, 10 August 2023
Digia's net sales were up 16.9 per cent in January-June and amounted to EUR 97.9 (83.7) million. Operating profit (EBITA) grew by 13.5 per cent and the EBITA margin was 8.4 (8.7) per cent.
Net sales growth remained strong in the second quarter. Our net sales were up 16.0 per cent in April-June and amounted to EUR 47.8 (41.2) million. Organic growth accounted for 9.3 per cent of net sales. Second-quarter operating profit (EBITA) saw a year-on-year improvement and amounted to EUR 3.4 (2.1) million. Operating profit (EBITA) grew by 58.2 per cent and the EBITA margin was 7.1 (5.2) per cent.
Digia's business consists of service areas that provide specialised IT solutions: Digital Solutions, Business Platforms, Financial Platforms and Managed Solutions. I'm pleased that our net sales grew in all our service areas in April–May.
In the Digital Solutions service area, data utilisation solutions and CRM solutions saw strong growth in Microsoft Power Platform solutions, for instance. Our Digia Hub expert subcontracting network also grew strongly. On the other hand, the pace of growth slowed down in tailored software development.
Net sales grew slightly in our Business Platforms service area, which focuses on ERP, with the strongest growth being achieved in NetSuite ERP solutions. New sales of Microsoft solutions remained strong in the review period: for example, our cooperation with Kuntien Tiera Oy expanded with respect to the Microsoft Dynamics 365 ERP system, and Digia also assumed responsibility for Alko Oy's Microsoft Dynamics 365 ERP system.
Our service area that saw the strongest growth was Managed Solutions, whose core offering focuses on enhancing the business efficiency of customers in long-term customer relationships. One of the agreements we made during the review period was with a Finnish listed industrial company, involving integration environment takeover, further development and continuous services. Particularly strong growth was seen in Digia's smart automation platform – comparable net sales doubled compared to the corresponding quarter of the previous year. This is Digia's own product solution.
Growth in the Financial Platforms service area, which focuses on the financial sector, was supported by strategic change projects among our key customers.
Continuous service and maintenance business plays a significant role in Digia's business model and it partly balances out the effects of any market fluctuations in our operations. In the second quarter, the service and maintenance business grew by 9.7 per cent and accounted for 56.9 (60.2) per cent of net sales. The project business grew by 25.6 per cent and accounted for 43.1 (39.8) per cent of net sales.
In the second quarter, growth in operating profit (EBITA) was slowed down by tighter price competition, especially in the market for tailored software development, the pay settlement negotiated in the spring, and the general trend in inflation. We will continue to invest in enhancing the efficiency of our own operations to improve our profitability. In addition to traditional organisational development, we see new opportunities for productivity improvement through the use of automation and artificial intelligence.
Digia's exceptional Microsoft expertise was widely recognised by the principal, too. In July, after the end of the review period, Microsoft announced that it had selected Digia for its global Business Applications 2023/2024 Inner Circle partner network for the third time in a row. Only about one per cent of Microsoft's strategic partners around the world are selected for this network. In addition, Microsoft chose Digia as a Power Platform Partner of the Year.
During the review period, we conducted our annual NPS customer satisfaction survey. According to the survey, satisfaction is excellent, particularly among our key customers. One of our goals for the strategy period is to improve our NPS score by 25 per cent compared to the 2022 baseline.
Digia's own collective agreement entered into force at the beginning of May. It enables investments and flexibility that take Digia's culture into account better than a general agreement. The collective agreement introduced new elements, such as to the pay settlement, in which salary adjustments are partly tied to the development of our profitability. Its primary aim is to ensure that the company's success benefits all Digia employees.
Market demand currently shows a significant need for solutions to enhance business efficiency. Our customers' goal is to step up the efficiency of their existing operations, which calls for investments in continuous digitalisation and, above all, artificial intelligence. Digia also seeks to improve the efficiency of its operations during the rest of the year.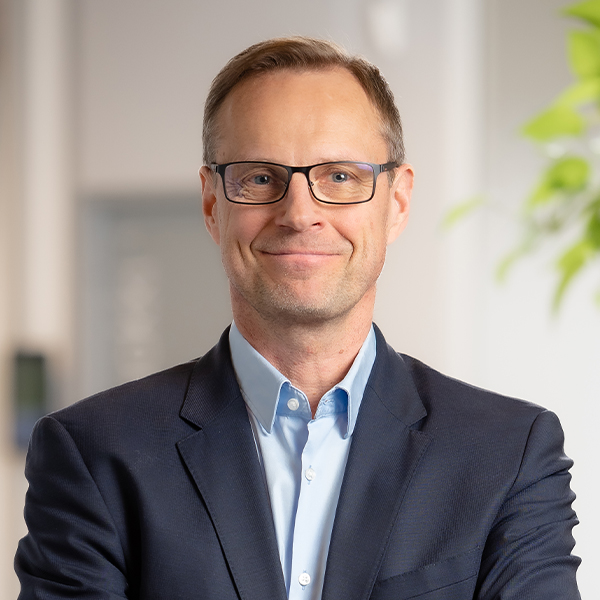 Timo Levoranta, President and CEO